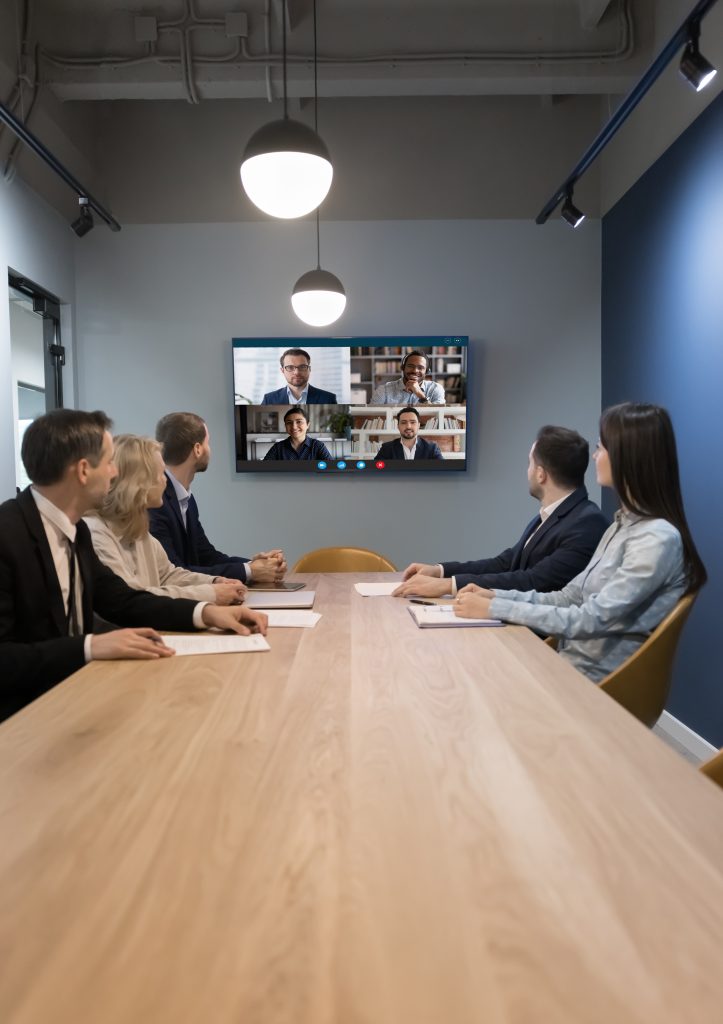 Fisher has been supporting and encouraging the use of video conferencing since it became a viable option for meetings over 15 years ago to reduce cost, make attendance more accessible for those who are unable to travel or have obligations at home, when inclement weather makes driving dangerous, and also to make meeting more flexible and efficient in general. During the pandemic, we all saw the tipping point in the use of desktop video conferencing occur, and now, none of us can remember what it was like before "hopping on a Zoom or Teams" was an option.
At Fisher, we've developed our expertise and offered top-notch video conferencing room setups, as well as a network of convenient locations, and comprehensive scheduling and onsite support services to make sure your video meetings go off without a hitch for well over a decade. Whether your depositions or meetings are going to take place entirely via video, or if part of your group is in person and there are remote participants that need to join, we have the processes, equipment, rooms, and personnel in place to be nimble, organized and detailed in facilitating a seamless session, regardless of the location needs of the larger group.

Our goal is to create an immersive, face-to-face meeting experience that goes beyond the typical desktop-style video chatting. To achieve this, we provide advanced communication tools, document preparation services, proper room setup, and integrated presentation tools and support for live display of your exhibits and materials, as well as technical support and recording and production options when you need your deposition or meeting professionally captured. With our help, you can recreate the rich, roundtable experience of an in-person meeting, even if you're connecting remotely.

Let us support and enhance your meeting or event experience with our remote production services. With Fisher, you can bring people together through technology and enjoy all the benefits of a face-to-face meeting without the hassle of travel, and without the headaches of wrangling people and technology.
We are constantly investing in new equipment and tools to support your meetings in the most effective way possible. Clients use remote conferencing for legal depositions, board meetings, job interviews, sales & new business pitches, staff meetings, training sessions, and seminars. Give us a call with some basic details and let us go to work making your complex meeting happen for you. Click the button to learn more about our equipment.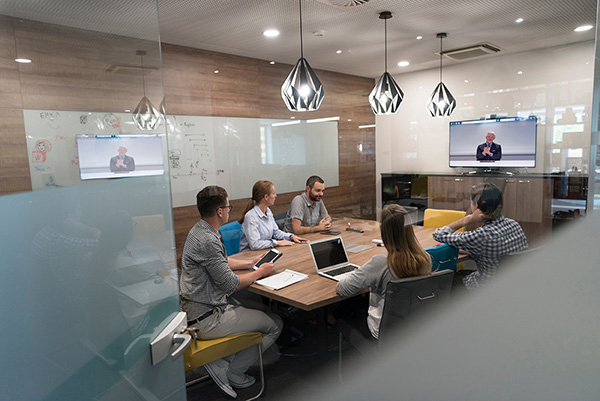 Let's Get Started
We'll take care of the support, presentation and technical challenges for a smooth customer experience.
Fill out our scheduling form at the link below, and we will reach out to help identify the resources and tools you need.