We can provide you with a variety of meeting rooms, hospitality, audio/visual and support services for your next board meeting, off-site company meeting, or other gathering.
Various room sizes, seating and configuration options.
Meeting planning and coordination assistance.
Hospitality, refreshments and meeting support.
Video conferencing and live streaming.
Video/Audio recording, editing and production.
Audio/Visual presentation equipment rentals and technical support.
Meetings Bozeman
Fisher's facility in Bozeman is perfect for hosting a variety of small-to-medium sized meetings and events.
Click here to view the seating chart and learn more about room options and rates.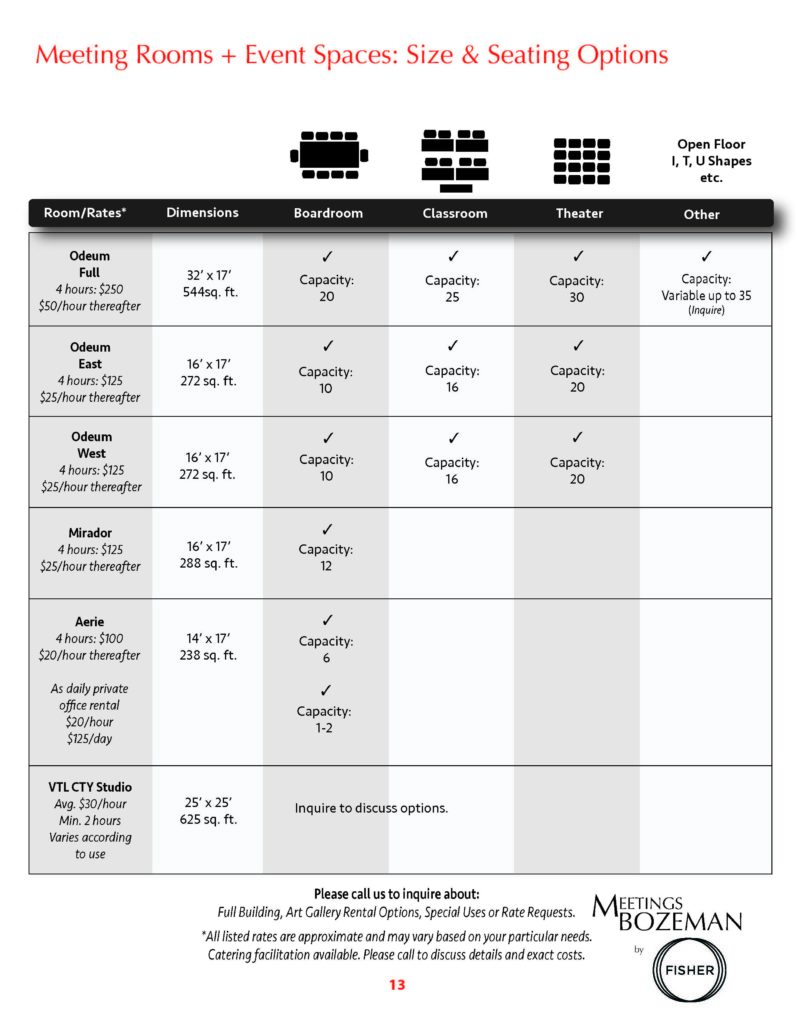 Our Bozeman offices are located just one block off of Main Street near the heart of downtown Bozeman and across from Hawthorn School.
Our parking lot is in the back of the building, with alley entrances between Mendenhall and Main Streets on either Rouse or Church Avenues.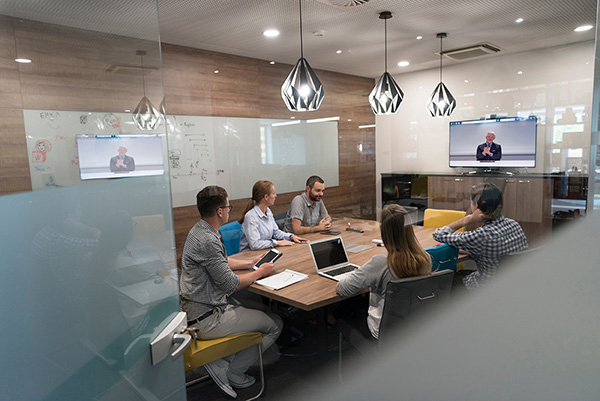 Let's Get Started
We'll take care of the support, presentation and technical challenges for a smooth customer experience.
Fill out our scheduling form at the link below, and we will reach out to help identify the resources and tools you need.