notary services
We can provide Notary Services in our Bozeman and Billings locations.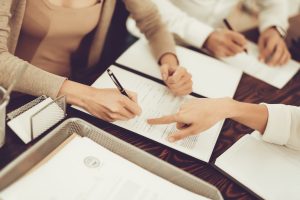 Please call us at 888-344-4472 to schedule your notary signing. We may be able to accommodate walk-ins, but availability can't be guaranteed. Give us a quick call during business hours and make sure our Notary is available.
We charge $10 per signature payable by credit card or check. When you arrive, please be prepared with the following:
The completed document you wish to notarize
Valid photo ID that meets state requirements
Any other individuals (with proper ID) who will be signing the document
Payment for notarial services
Please visit the National Notary Organization's website to learn more about preparing for a notarization.
How to Get Something Notarized – Preparing for a Notarization | NNA (nationalnotary.org)
Follow these simple steps to get your document notarized: