Fisher Court Reporting provides access to meeting and event spaces for a variety of needs. Take a look at some examples for common services.
Click here to view the seating chart and learn more about room options and rates.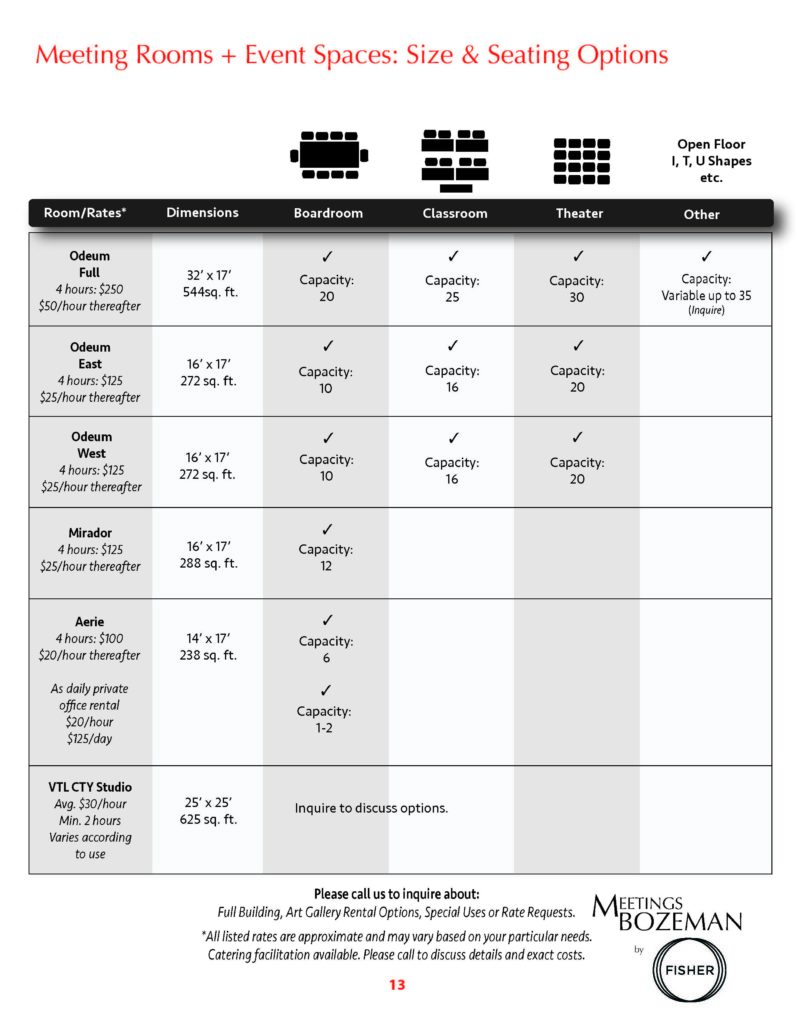 Notary Public, Document Production, Copying and Scanning
Meetings & Events Planning, Catering and Coordination
Audio/Visual Live Technical Support
Video & Audio Recording, Editing and Production
Business & Event Marketing, Materials Development
We are located just one block off of Main Street near the heart of downtown Bozeman and across from Hawthorn School.
Our parking lot is in the back of the building, with alley entrances between Mendenhall and Main Streets on either Rouse or Church Avenues.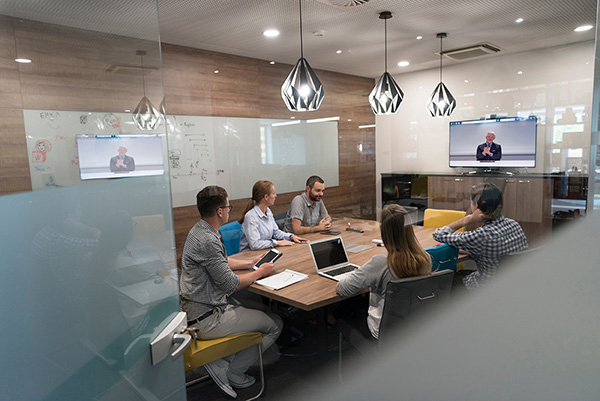 Let's Get Started
We'll take care of the support, presentation and technical challenges for a smooth customer experience.
Fill out our scheduling form at the link below, and we will reach out to help identify the resources and tools you need.